Uzbekistan's past five years through Hungarian eyes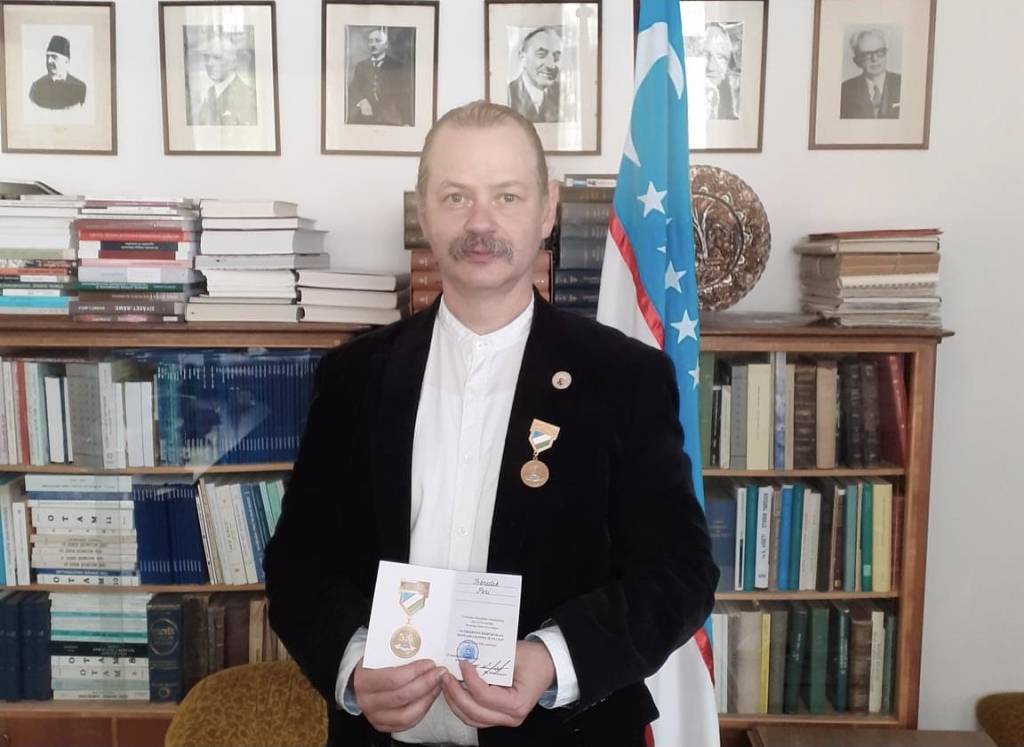 During the past five years, profound changes took place in Uzbekistan and these changes are very evident even for Hungarians.
Previously Uzbekistan was considered a remote and exotic country, but the reforms and the policy of opening initiated by President Mirziyoyev played an enormous role in drawing her closer to the Hungarian public. While earlier Hungary didn't have an Ambassador in Tashkent an Embassy was opened in the Uzbek capital in June 2017, which boosted Hungarian-Uzbek relations.
Uzbekistan became a favorite destination for many Hungarian tourists who, seeing the infrastructural developments everywhere in the country manifested in lots of new buildings, hotels, roads, railway lines, etc., and the Uzbek government's effort to preserve and promote the country's tangible and non-tangible cultural heritage, returned to their homeland with very positive experiences and as friends of Uzbekistan.
The ties between the two countries became even tighter after both countries joined the Turkic Council in 2018 and 2019 respectively and it resulted in, among many other things, very favorable visa regulations for Hungarians. Though the pandemic caused a worldwide setback in the tourist industry, when it became possible to travel again the places in groups organized by Hungarian travel agencies to Uzbekistan were sold out very fast.
The reforms made easier not only the life of Hungarian travellers, but facilitated the establishment of Hungarian-Uzbek scholarly partnerships as well. The first memorandums of understanding were signed in 2018, between Eötvös Loránd University (ELTE), the biggest and oldest continuously working university in Hungary and two institutions in Tashkent, the Tashkent State University of Oriental Studies and the Tashkent State University of Uzbek Language and Literature named after Navoi. With this latter university, the Department of Turkic Studies at ELTE has an Erasmus+ agreement and more joint projects are planned with both institutions.
Though President Mirziyoyev's visit to Hungary was postponed due to the pandemic in 2020, the visit of Mr. Viktor Orbán, the Prime Minister of Hungary, to Tashkent in March 2021 signalled a new phase in the history of the relations between the two countries and paved the way for establishing numerous Hungarian-Uzbek partnerships on the field of banking, agriculture, industry, and education.
Education is especially important for a country like Uzbekistan that has a young population. It is considered a high priority to train skilled professionals both at home and abroad, and thus it is no wonder that this sector gets enormous support from the President and the government.
The number of Uzbek students studying abroad is constantly growing and in Hungary is also on the increase. Besides sending Uzbek students to foreign institutions, partnerships between universities are also encouraged. In June a delegation of rectors of Hungarian universities led by state-secretary Orsolya Pacsay–Tomassich and more than twenty memorandums of agreement were signed between Hungarian and Uzbek universities.
These developments were made possible by the favourable environment created by Hungary's Eastern Opening policy, it's turning towards the Turkic world and the reforms implemented by President Mirziyoyev.
However, it is hoped that the widening horizon of the presidential reforms will lead to a much larger number of mutually beneficial joint projects between Hungarian and Uzbek partners, like the cooperation planned between the Al-Beruni Centre for Oriental Manuscripts and the Department of Turkic Studies (ELTE) that aims at disseminating knowledge and creating awareness of Uzbekistan's significant literary heritage in the Western world.
Prof. Benedek Peri, Director of the Institute of Oriental Studies, Budapest Eötvös Loránd University.
The International Observer for Presidential Elections of Uzbekistan