Uwe Proll: "Uzbekistan – the guarantee of ensuring security in the region"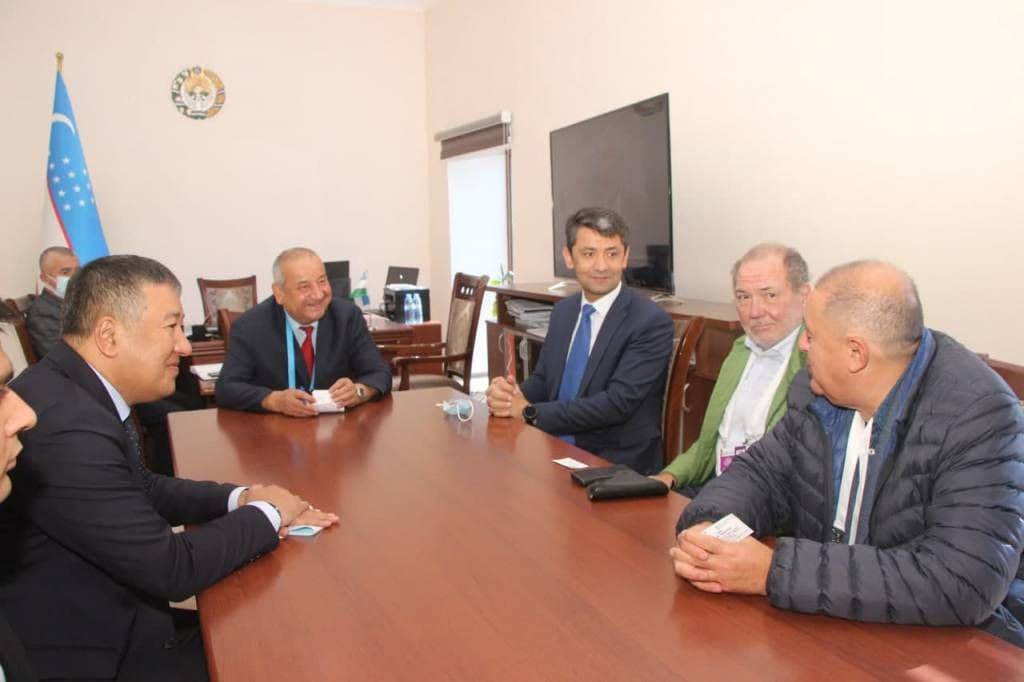 Samarkand District Election Commission No. 7 for holding Presidential elections in the Republic of Uzbekistan met with the Editor-in-chief of the German newspaper Behörden Spiegel Uwe Proll and the Editor-in-chief of LTC Media Group Alexander Cherkasky, who arrived in Uzbekistan to observe the Presidential elections.
The Chairman of the District Election Commission F. Toshev informed the guests about the preparations for the upcoming Presidential elections in the country, innovations and changes in legislation.
The guests got acquainted with the preparation process at the polling stations in the district, with the conditions created for early voting of citizens of the country who are abroad.
"We have witnessed thorough preparations for the elections in Uzbekistan", said Uwe Proll. – Yesterday we got acquainted with the course of this process in Tashkent, today we are in Samarkand for this purpose. I was familiar with the electoral legislation of your country. Now I see a practical application of it. Another purpose of my visit is to make sure that Uzbekistan is a guarantee of security and stability in the region. I am glad that this intention also came true. Although this is my first visit to your country, I have a very good impression.
G. Khasanov, UzA