Regional approaches for combating sand and dust storms and drought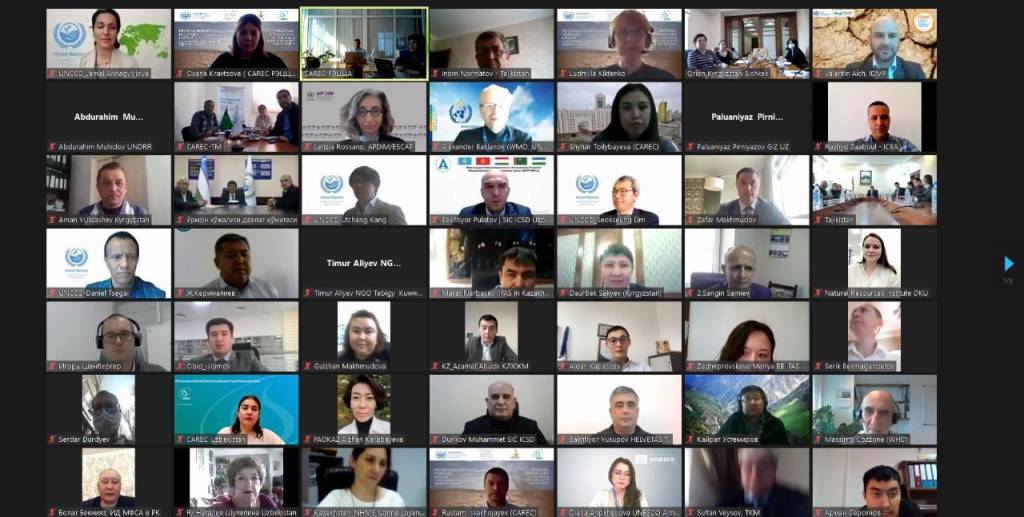 A Final Conference on the results of the joint initiative to develop regional strategies for drought and sand and dust storm management in Central Asia took place in Almaty.
Guided by the Secretariat of the United Nations Convention to Combat Desertification (UNCCD) Secretariat, the initiative was implemented in 2020-2021 in five Central Asian countries in close cooperation with the government of five countries. It was managed by the Regional Environmental Centre for Central Asia (CAREC).
The conference was attended by the representatives of the UNCCD Secretariat, designated national institutions and CAREC, government representatives, experts, as well as regional and international partners. Participants of the event presented the project's results and discussed avenues of further cooperation in ongoing and planned initiatives on drought and sand and dust storms (SDS).
"The drought which hit the Central Asian region last summer caused massive losses of livestock and crops it affected local communities and took a toll on national economies. Just in two regions of Kazakhstan, more than 20 million dollars have been allocated to partially compensate for this loss and increased forage prices. This summer, we also witnessed how new sources of sand and dust storms have emerged in the south of Russia and are now reaching Central Asia. The events of this year clearly demonstrate that both natural hazards jeopardize social and economic stability of the countries and the region", said Tina Birmpili, Deputy Executive Secretary, United Nations Convention to Combat Desertification (UNCCD).
The need for data collection, sharing and regional integration were identified as the main priorities across the Project. The Regional Strategy for Drought Management and Mitigation and the Regional Mid-Term Strategy for Sand and Dust Storm Management. Both documents include assessments of the current situation as well as wide-ranging measures for 2021-2030 aimed at decreasing the risk of droughts and SDS in Central Asia and improving the region's readiness for these hazards.
"Exacerbated by desertification, land degradation, and drought (DLDD), droughts and SDS have a large-scale negative impact on different sectors of the economy and wide sections of the population, especially its vulnerable categories, such as women, children, elderly people, persons with disabilities, migrants and geographically isolated communities. The only way to slow down DLDD is to strive for Land Degradation Neutrality, which was an integral part of our project", said Rustam Isakhojayev, Project Manager at "Regional Approaches in Sand and Dust Storm and Drought Management".
As far as sand and dust storms are concerned, research by the UN Environment Programme (UNEP) suggests that global dust emissions have increased by 25-50 percent since 1900 as a result of land use and climate change. In Central Asia, the new Aralkum desert, formed on the dried-out bed of the Aral Sea, has become a major source of dust. Frequent storms carry some 43 million tons of dust and sand from Aralkum annually.
Considering the transnational nature of droughts, SDS and climate change, regional cooperation is the only way of reducing the risk of natural hazards and mitigating their impacts. The need for regional cooperation is even more pressing considering the importance of shared water resources for Central Asia.
Nasiba Ziyodullayeva, UzA