Oleg Revchuk: "Uzbekistan carried out thorough preparations for the elections"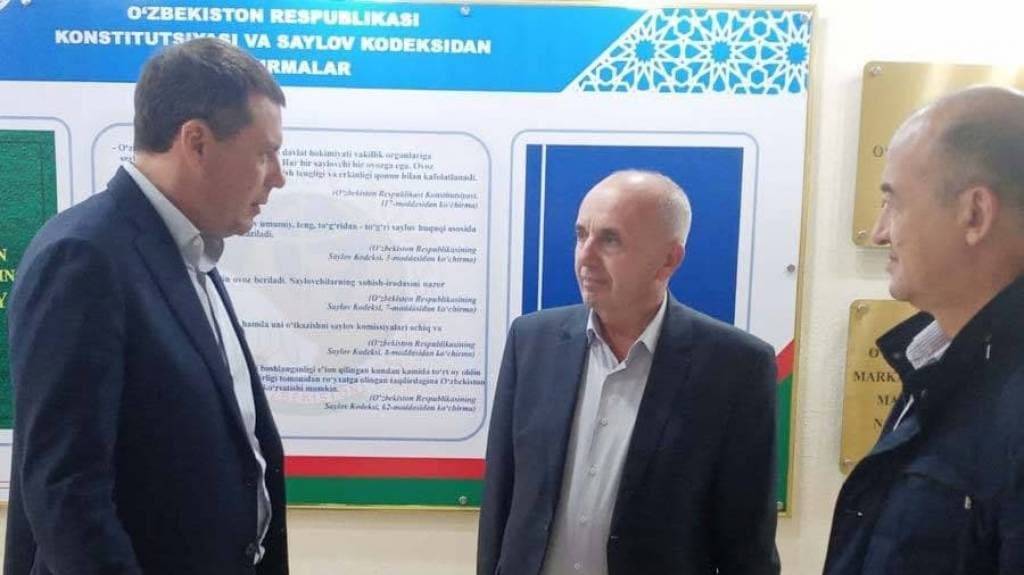 Oleg Revchuk, an international observer from Ukraine who arrived in Navoi region, noted that recent years for Uzbekistan have been marked by large-scale reforms in many areas of socio-political and economic development.
"Uzbekistan has carried out a thorough preparation for the elections, the electoral legislation has been developed in accordance with international norms and principles of democracy", Oleg Revchuk said. – The good and high-quality design, equipment of the sites with technical means, useful and important information materials for voters are worth noting. Even though the pandemic is making its adjustments, all the rules and requirements have been taken into account that will ensure a safe voting procedure from the point of view of sanitary standards. I want to note that everything related to voting is detailed. For example, the electronic voter list will make it possible to make a choice where it is convenient, and not at the place of registration, separate booths for voters with disabilities are prepared, and, which is also important, the opportunity is provided to vote and use their constitutional right as a citizen of this country for the visually impaired. Transparent ballot boxes are an example of ensuring openness and transparency in the conduction of elections on the condition that the secrecy of the vote is observed. I am pleasantly surprised that on the day of voting, representatives of political parties, civil society institutions, and the media can be present at each polling station along with observers from foreign states and international organizations. I think that all this testifies to the fact that the right path of development has been chosen in Uzbekistan, the interests of the people have become a priority, and the development of entrepreneurship has been raised to the level of state policy. I came to this conclusion based on the opinions of many voters, their attitude to the elections.
The international observer met with the Chairman of the 5th Navoi District Election Commission, Normurod Isokov, who informed about the general readiness for the elections.
Abduvali Buriyev, UzA