International observers visited polling stations in Samarkand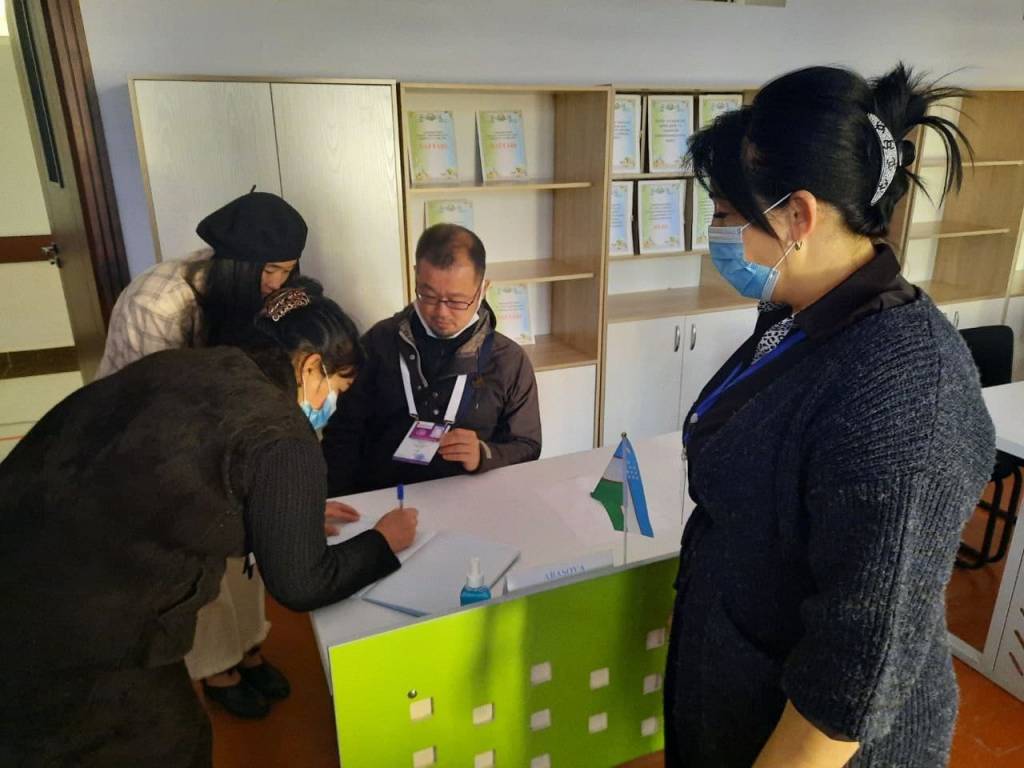 Indian professor Sanjay Kumar and Kyodo News correspondent Yusuke Yagi, who arrived in Uzbekistan to observe the presidential elections, visited polling station No. 163 in the city of Samarkand, where they got acquainted with the work of the commission and the conditions created for voters.
"2762 voters living in Yuqori Khujasoat mahalla are registered at our polling station", said the Chairman of the precinct election commission Zebokhonim Akhmedova. – 31 of them will take part in the elections for the first time. Six voters expressed a desire to vote at home due to various diseases, so on election day, we will create all the necessary conditions for this. Six of our other voters, who will be on a business trip on October 24, came to the polling station and voted early.
International observers praised the precautions taken at the polling station taking into account the conditions of the pandemic, as well as the conditions created for commission members and voters.
G. Khasanov, UzA