Fakhriddin Karatayev: "Presidential Elections will determine the future of the country"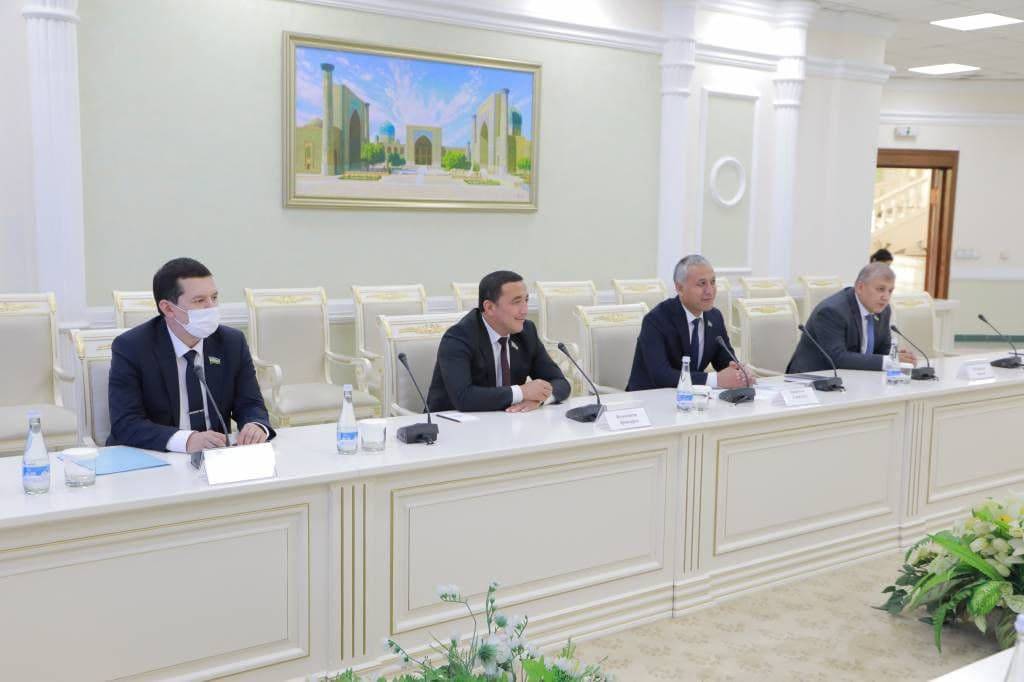 Deputy Speaker of the Legislative Chamber of the Oliy Majlis Khayrillo Gapparov met with members of the delegation led by the Member of the Committee on Agrarian Issues of Mazhilis of Parliament of the Republic of Kazakhstan Fakhriddin Karatayev.
During the conversation, the guest was informed about the legislative activities of the deputies of the Legislative Chamber of the Oliy Majlis, methods of work of committees and factions, rule-making, as well as innovations in parliamentarism.
Mr. Fakhriddin Karatayev thanked for the warm meeting and conversation, emphasized that the parliament is an important link in the development of bilateral relations, the strengthening of inter-parliamentary cooperation will equally serve the interests of both parties. It was also noted that the presidential elections are important in determining the country's prospects, the stability of economic and spiritual development. The participation in the electoral process of observers from more than forty countries and several international organizations is evidence of the great interest and attention to Uzbekistan.
The parties reached an agreement on strengthening the role of parliaments in the comprehensive strengthening of practical cooperation between Uzbekistan and Kazakhstan.
Mukhtarama Komilova, UzA